2021 Sales Prospecting Predictions: Winmo Experts' Weigh In
Well, we made it (almost). To a pessimist, 2020 was the year plans and goals came to die (especially sales prospecting). However, what actually happened was a decade or more of progress was widdled down into a six-month span. While there were devastating losses for industries like travel, experiential, and hospitality, we should see a slow trickle of recovery begin. As we usher into 2021, Winmo's expert advisors reflected on where our customers are seeing success in sales prospecting, which industries are emerging, what shifts to pay attention to, and what your revenue team can do to prepare for success.
Like other B2B companies, Winmo's 2020 didn't exactly go as planned. Luckily, we reacted swiftly and managed not only to survive but grow, even under extraordinary circumstances.
We tapped experts with a broad view of the advertising ecosystem, and insight into trends impacting buy-side and sell-side professionals alike, to share the view ahead from their unique vantage points. Here's what they told us: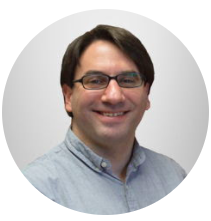 "The pandemic began with many ads panned as 
looking all the same
. Vaccines could make it safe to engage in social activities again as early as May. Pent-up demand for restaurants, worship, in-person arts activities, among other things, will inspire a new round of advertising that could also wind up all looking the same. 
My advice: prepare now to find ways to stand out and away from the standard formulas
."
Joe Winter, Software Engineer
---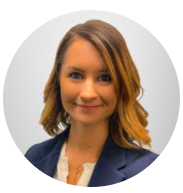 "We're heading into 2021 with record turnover and job shifts, particularly in the CMO suite. The stakes are high, and CMOs will be looking for partners to help them make a demonstrated impact in a shorter amount of time. For sales prospecting, that means introducing yourself early, demonstrating how you will help them engage their target consumers, and how you've done that for other companies you've worked with before to inspire their confidence that you can do it for them. Help them see the opportunities instead of the roadblocks."  
Marilyn Mead, Head of Marketing
---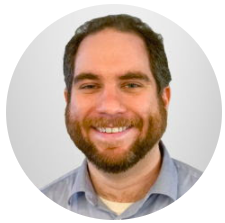 "I see a great opportunity for growth in 2021 for the cannabis industry. Every marijuana legalization ballot initiative passed this year, including in traditionally conservative states like Mississippi, Montana, and South Dakota. A number of states could follow suit in 2021, and with the pandemic fallout likely to have a lasting toll on the economy even after a vaccine is made widely available, there's plenty of incentive for states to tap into the cannabis industry for much-needed revenue."
John Zaldonis, Client Success Manager
---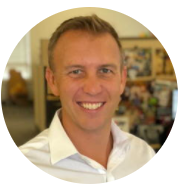 "With the dramatic increase in the movement of decision-makers in 2020 and a laser-like focus of brands on marketing performance and attribution, the winners have been the sales teams who've kept up the pace, predicted these needs of brand teams, and adapted their sales strategies accordingly. They've told us that Winmo has been an indispensable partner and resource to accurately track these personnel changes in real-time and surface the most relevant sales triggers and media spend context all in one place."   
Dave Currie, CEO
---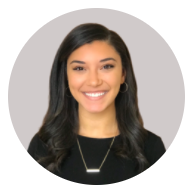 "I could see a big eCommerce tech boom. 2020 posed a huge opportunity for internet-based retail companies to shine as their brick and mortar competitors dealt with other issues. Technology designed to help online and/or brick and mortar retailers run smarter (new online point of sale systems, augmented shopping, intent data-based recommendations) will reshape this industry moving forward."
Shannon Hampton, Demand Generation Coordinator
---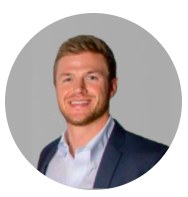 "In 2020, we tweaked our sales prospecting messaging to be more empathetic, as we faced new objections like we can't make payroll or we just had to lay off half the team. We decided to increase activity and turned it into a numbers game, having as many conversations as possible to increase our odds.  My prediction for 2021 is that most sales teams will come to this same realization and there will be greater demand for sales enablement tools to help teams have more conversations with prospective clients."
Ryan Wilke, VP of Sales
---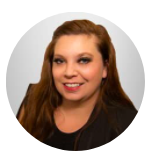 "We've seen a lot of channel shifts in 2020, with more emphasis on e-Commerce, digital, social media, and virtual experiences, but there's also been massive shifts in messaging. Consumer expectations have shifted and they must continue to be the focus moving forward. This is doubly true now that ad spend has started to bounce back. Consumers don't just want to know about your product; they want to know what is at the core of the company."
Betsi Nelson, WinmoEdge Managing Editor & Lead New Business Analyst
---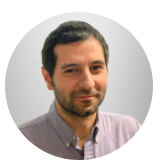 "In 2020 we introduced a number of new features and functionality into Winmo. Users are really responding to Intent Insights – the ability to see topics and categories that their prospects are already interested in. The adoption rate of this feature proves that more companies will embrace actionable intelligence, and utilize intent data to intercept prospects who are already in the market for what they're selling by taking a more proactive approach to selling."
Rob Tursi, VP of Product
https://www.winmo.com/agency-new-business/2021-sales-prospecting-predictions/