CMS is Clemenger Media Sales is content marketing; niche media; media sponsorship = advertising sales.
Clemenger / Clemenger Advertising Sales / Clemenger sales OR CMS is niche media – what is your target market. Clemenger's advertising / media / marketing sales team can help you own your target: do you want front covers and lead stories = do you need to own your target market?
Clemenger – CMS can help you own your customers – but you have to invest in content. You have to invest in building and managing relationships.
Clemenger can help you add value.
Clemenger Media Sales / CMS is the niche media, the content marketing, the media partnership experts (we have dozens of media / publishing clients ; hope the following news helps –
7 Benefits of Local Magazine Advertising
About the only other topic that gets discussed as much as whether or not print is dead is whether or not Elvis is dead. We cannot vouch for the King's status (although we once swear we saw him at a Chuck E.Cheese in Dayton, Ohio back in '89), but we can vouch for the fact that print is very much alive and thriving.
In some ways, print advertising is like a cockroach, only not as filthy or gross-looking. But, you know, when television came onto the scene, everyone cried aloud it would be the death of print. But it wasn't. And then the Internet arrived and the children and grandchildren of Henny-Penny also said the sky was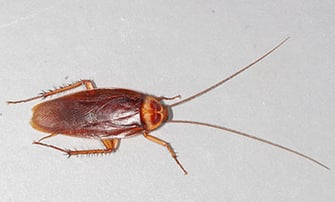 falling and print would be crushed and killed under its weight. But it wasn't. And it doesn't look like anything will ever really kill print (hence our disgusting comparison to the indestructible cockroach).
Here's a perfect example of print's ability to always bounce back: Back in 2012, Newsweek pulled its print version, which certainly didn't help stop the rumors that print was dead. But, lo and behold, Newsweek's new owners brought the print version of the iconic magazine back from the dead. The "catch," if there was one, was that Newsweek would only be available to subscribers. Which is genius, really. In essence, Newsweek is now a niche magazine, targeted to a very specific market segment.
In the same way, local magazines, which can be found in every state across the country, are also niche magazines, targeting a very specific population, namely, locals. Magazines like Minnesota Monthly, Vermont Living, Bay Living, Colorado Homes & Lifestyles, Louisiana Life, and Carolina Gardener all offer numerous benefits to local advertisers.
1. Target a Dedicated Market
Enthusiasts are always the most dedicated consumers and the best to market to. Besides people who are passionate about certain hobbies, most people are incredibly proud and passionate about where they live. Since most humans have an incredible need to be part of a community, local magazines serve as an important hub where locals learn about their surroundings and events they might like to get involved in. In other words, as a local business, you will get your ad in front of a passionate crowd that is already interested in who you are and what you have to offer.
2. Nothing Beats that Tactile Experience
Sure, many consumers spend a ton of time online chronicling the latest minutiae of their daily lives on their Twitter accounts or uploading their newest selfie onto their Instagram accounts, but when it comes to engaging with websites, most readers only scan a website for 15 seconds before moving on.
People interact much differently with printed magazines. There's just something about that tactile experience. Magazine readers really take their time and linger when reading print. They also tend to fully interact with the content, including the ads inside.
3. Your Ad Will Stand Out
Who stands to sell more tacos and make more money: the taco truck parked downtown amidst a sea of food trucks, or the taco truck that is parked five miles outside of town on the side of the highway surrounded by nothing but hungry travelers? So many advertisers have fallen for the myth that print is dead. Many have migrated their marketing budgets online where they vie for consumer attention is a sea of other digital ads. This is great news because it means your local magazine ad has far less competition and will stand out from the crowd.
4. People Don't Fear Print Ads
The Internet is full of cybercriminals who use viruses as an attempt to gain access to consumer's private information. Because of the proliferation of these malware viruses, web surfers have become very wary of clicking on banner ads, even if those ads are enticing. But consumers have nothing to fear by reading your print ad, and this makes them more open to receiving your message.
5. A Longer Shelf Life
While digital ads come and go, print ads have staying power. A magazine left in a doctor's office will be read by countless patients for many months, and your ad can be seen by a majority of them.
6. Brand Recognition
When you advertise in a reputable local magazine, people instantly become familiar with your company. This recognition is then reinforced when they meet you in person, either at your place of business or at a local trade show or charity event. This not only builds brand recognition but, in time, brand loyalty.
7. Credibility
Local magazines are highly valued and respected publications that build a sense of community among local consumers. In fact, many people turn to local publications as a source of advice. Advertisers can greatly benefit from this credibility when their ads are viewed not as ads but as recommendations from a trusted source.
We recommend you take a cue from the new owners of Newsweek who realized print is not dead, but rather a channel that offers true engagement with a targeted audience, and invest some of your marketing dollars into local magazine advertising.
RELATED POSTS:
http://www.mediaspacesolutions.com/blog/7-benefits-of-local-magazine-advertising