Clemenger Advertising Sales are content marketing, media sponsorship, media partnerships, niche media advertising:-
Hope the following content marketing is of interest; niche marketing is also vital: owning your target market via ongoing communications, adding value with wisdom = key to your success.
Clemenger Advertising Sales seeks to help SMEs in relation to advertising and marketing. Clemenger Consulting does this by developing media partnerships with niche publishers. The Content Marketing that we enable provides the advertiser with ongoing editorial and advertising packages. This content marketing and advertising enable the advertiser to develop a close working relationship with their target market. Clemenger likes to think that the advertiser owns there customers, the publishers, medias consumers. It is vital to tailor these media partnerships. It is essential for the advertiser to tailor the ongoing editorial, content, direct marketing, PR, advertising, solus eDM, banners, logo placements and event sponsorship; digital / print advertising, communications to continually add value to the media's consumers, the readers, viewers, the advertisers prospects.
IF you do seek to own your target market = call us (we have the publications / media: we can tailor a deal for you…
Clemenger Advertising Sales also helps the advertisers: we buy the advertising for them. Clemenger negotiates the best media, publication, print and digital deal. Clemenger Advertising Sales develops the media schedule, the media plan, the advertising strategy, the advertising plan. If an SME or a MNC, Corporate or Government wants a niche publishing, media content marketing or advertising sponsorship, advertising package, Clemenger Advertising Sales can help with this: niche publishing advertising, content marketing is our Competitive Advantage.
We provide the following article to help you understand the latest content marketing, advertising, marketing news:-
Backlash for branded content in social media

Brand-funded content in social media has hit saturation point and is turning people off the platforms, according to a new Australian study commissioned by the BBC.Content marketing is now an estimated $17 billion global business as marketers have turned to creating their own editorial-style messages as an alternative to conventional advertising.

Social media is a primary distribution channel for brand owners who pay to have their content feature in news feeds but the BBC research says consumer tolerance has been breached because of the high volume.
People's social feeds are less about them and more about brands wishing to reach them
"People's social feeds are less about them and more about brands wishing to reach them," said Jamie Chambers, regional director for BBC Global News Australia and New Zealand. "It's a vicious cycle, because the further people tune out, the more difficult generating cut-through becomes and this is something that the sector needs to understand and be sensitive to. Due to the sheer volume of organisations creating branded content, people's social feeds are constantly flooded and this is turning people off."
Mr Chambers acknowledged the BBC was being a "bit selfish" with the study of 1000 people by research group The Digital Edge – 40 per cent of the media group's revenue in Australia was derived from commercial content it helped create and distribute for advertisers such as Toyota. The BBC's international division is commercially funded.
But Mr Chambers said the Australian study was in line with other research findings such as the global Edelman Trust Barometer showing public trust in social media had slumped, while established media brands were witnessing a resurgence.
He said use "dwell time" with branded content on BBC channels and BBC feeds inside social media was up to 90 per cent higher than when the same content was published by brands straight into social platforms with no BBC association.
People are gravitating back to brands which invest in good-quality environments.
Mr Chambers said it was the same story for content discovery networks like Outbrain, Plista and Taboola, which many brands also used and publishers typically featured at the end of articles.
"That's pretty consistent," he said. "It speaks to the challenges of distribution and the environments that content is being distributed to. Branded content is an increasing part of our own business. It's where traditional publishers are playing an important role. About 45 per cent of our business is coming through branded content campaigns with a range of blue-chip brands and it's near 70 per cent for the Asia-Pacific region."
Mr Chambers said branded content on premium media channels  such as the BBC was seeing consumer awareness and consideration up to 30 per cent higher than other formats but it required the understanding and skills of a professional media business to ensure the message was credible and crafted correctly.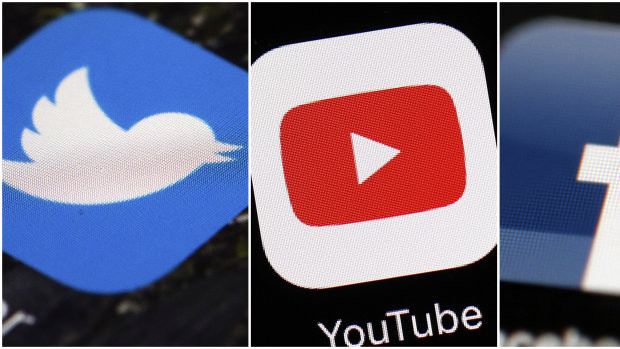 "It tells the story that people are gravitating back to brands which invest in good-quality environments," he said. ''Marketers would do well to appreciate the value those types of environments can bring in terms of engagement with audiences, whether that's a simple ad or published content."
The BBC study showed 98 per cent of consumers said there was too much branded content appearing on social platforms and 35 per cent said they had "turned off" social media as a result.
Sign up here for CMO Brief's weekly newsletter edition on global and local conversations, perspectives and trends for the chief marketing officer.
https://www.afr.com/companies/media-and-marketing/backlash-for-branded-content-in-social-media-20190327-p5189z