Clemenger Media Sales is content marketing.
CMS is niche media – what is your target market. Clemenger can help you own your target: do you want front covers and lead stories?
Clemenger – CMS can help you own your customers – but you have to invest in content. You have to invest in building and managing relationships.
Clemenger can help you add value.
Clemenger Media Sales is the niche media, the content marketing, the media partnership experts (we have dozens of media / publishing clients ; hope the following news helps –
The Official Women In Media Power Long List Is Here:
Every year, we celebrate our Women in Media awards with a power list, and so far, we've been absolutely blown away with the response.
The power list celebrates some of the most groundbreaking, awe inspiring, and frankly fantastic women keeping the industry going.
Now, this is just stage one. The list will then be cut down to a prestigious top 30 to be announced at the 2021 B&T Women in Media Awards, presented by Are Media.
Check out where the long list currently stands, and if there are any egrarious ommissions, comment and let us know by Friday 23rd July at 5pm AEST!
So, without further ado….
2021 WOMEN IN MEDIA POWER LONG LIST
Aimee Buchanan—CEO, OMD Australia
Aleisha McCall—Founder and CEO, Ultimate Edge Communications
Amanda Laing—Chief Commercial and Content Officer, Foxtel
Andrea Martens —CEO, ADMA
Andrea Rule—Head of Enterprise, LinkedIn Marketing Solutions
Angela Morris—Chief Strategy Officer, Wunderman Thompson
Angela Neville—GM and Sales Director Brisbane, Network 10
Annie Parker—Global Lead of Qquity and Inclusion at Microsoft for Startups, Microsoft
Azadeh Williams—Founder and ManagingPpartner, AZK Media
Bec Brideson—Consultant/Co-Founder and CEO, Bec Brideson/SUPERTAP
Bec Brown—Founder and Managing Director, The Comms Department
Belinda Jennings—Founder and Director of Strategy, Mum Central
Belinda Murray—Managing Director, BWM Dentsu Melbourne
Beverley McGarvey – Content Officer & EVP ViacomCBS Australia & New Zealand Chief
Bobbi Mahlab—Founder and Chair/Co-Founder, Mahlab, Mentor Walks
Brodee Myers-Cooke—Editorial Director/Editor-in-Chief, Mass Food/taste.com.au, News Corp
Carmela Soares—Creative Strategist, Facebook
Carolyn Bollaci—Head of Media ANZ, Facebook
Carrie Barker—Global Partner and Managing Director, the projects*
Catherine Krantz—Executive Director Media Operations, Dentsu international
Catherine Rushton—Head of Strategy, Mindshare
Cathy O'Connor —CEO, Ooh!Media
Charmaine Moldrich —CEO, Outdoor Media Association
Christina Aventi—Chief Strategy Officer, BMF Australia
Claire Bisset—Head of Integrated Production, Clemenger, BBDO Sydney / Flare
Claire Butterworth—Interim General Manager Investment, GroupM
Dee Madigan—Executive Creative Director, Campaign Edge
Diane Ho—Sales Director NSW, Network 10
Edwina McCann—Editorial Director at News Prestige, Vogue, Vogue Living, GQ – News Corp
EJ Granleese—Founder and Managing Partner, History Will Be Kind
Elizabeth Fox – Director, Mid Market and Small Business Sales, Google
Ellie Rogers—Agency Director ANZ Facebook
Emily Perrett—Founder & CEO Flavedo & Albedo
Emma Dallimore—Deputy News Director Sydney, Seven West Media
Emma Robbins—ECD M&C Saatchi Melbourne
Esther Carlsen—General Manager, Bench
Esther Clerehan—Founder and CEO, CLEREHAN
Fiona Johnston—Global/EMEA Chief Growth Officer, Mediabrands
Fiona Nilsson—Managing Director of Food and Travel Australia, News Corp
Fiorella Di Santo—COO, Medium Rare Content Agency
Gabriela Stewart—Media Lead, United @ TBWA
Gemma Fordham—Head of the Hit Network, Southern Cross Austereo
Genevieve Clay-Smith—Non-Executive Director, Co-Owner, Co-Founder, Taste Creative/Bus Stop Films
Genevieve Jacobs—Group Editor, Region Media Group
Georgie Nichols—Sales Director Sydney, Seven West Media
Helen Trinca—Managing Editor, The Australian, News Corp
Ilda Jamison —Managing Director ANZ, Quantcast
Imogen Hewitt —CEO, Spark Foundry
Ita Buttrose—Chair, Australian Broadcasting Corporation
Jane Sullivan—Managing Director, Wavemaker
Jane Waterhouse—General Manager, Are Media
Jasmin Bedir—CEO, Innocean
Jo Clasby— Director of Client Partnerships – Publishing, Nine
Jo de Fina—Executive Producer and Founder, The OTTO Empire
Jo Scard—Founder and CEO, Fifty Acres
Joan Warner—CEO, Commercial Radio Australia
Joanne Gray—Managing Editor of Australia Financial Review, Nine Entertainment Co.
Judy Sahay—Managing Director, Crowd Media HQ
Julia Lefort— Head of Communications and Corporate Affairs, Plenti
Julie Dormand—CEO, MercerBell
Karen Halligan—Director of Customer, Brand and Marketing Advisory, KPMG Australia
Karly Leach—General Manager, performance by design
Kate de Brito—Content Consultant, KdB media
Kate O'Ryan Roeder—Managing Director Sydney Mindshare
Kath Blackham—Founder and CEO, VERSA
Katherine Williams—Group General Executive Queensland/Chair, WPP AUNZ/MediaCom Brisbane
Kathryn Carter—General Manager APAC, Snap Inc.
Katie Finney— Director, 7RED, Seven Network
Katie Firth – National Managing Director, whiteGREY
Katie McGrath—Chief People and Culture Officer, Seven West Media
Katie Rigg-Smith—CEO, Mindshare
Katrina McCarter—Founder and CEO, Marketing to Mums
Katrina Strickland—Editor of Good Weekend Magazine and The Sydney Morning Herald, Nine Entertainment Co.
Kellie Northwood—CEO/executive director, The Real Media Collective/TSA Limited
Kelly Noble—Owner, Founder and Editor-in-Chief, Glam Adelaide
Kelly Stambanis—GM Australasia, Thrive PR + Communications
Kerry Field— Chief Growth Officer, Mindshare
Kim Portrate—CEO, ThinkTV
Kimberlee Wells—CEO, TBWA Melbourne and Adelaide
Kirsty Muddle—MD and Founding Partner, Cummins&Partners
Kylie Blucher, Managing Director of Nine Queensland and Nine Northern NSW, Nine Entertainment Co.
Kylie Rogers—General Manager Commercial, AFL
Lara Brownlow—Head of Agency and Channel Sales ANZ, LinkedIn
Laura Aldington—CEO, Host/Havas
Leanne Cartwright-Bradford—VP, Country Manager and Head of Audible ANZ, Amazon.com
Lee Leggett—CEO, Wunderman Thompson ANZ
Leilani Abels—Founder & MD, Thrive PR + Communications
Lesley Edwards —CEO, AKQA Media
Lilian Sor—Chief Strategy Officer, Clemenger BBDO Sydney
Lindsey Evans—Founding Partner and CEO, Special Group Australia
Lisa Davies—Editor of Sydney Morning Herald, Nine Entertainment Co.
Lisa Squillace—National Sales Director, Network 10
Liz Baldwin—General Manager of Digital, Network 10
Lizzie Young—Managing Director of Local Markets & Group Marketing, Nine Entertainment Co.
Lorraine Jokovic—CEO, LOUD Communications
Louise Barrett—Managing Director National Sales, News Corp
Lucy Formosa Morgan—Managing Director National, PHD
Lynn Scrivens—Deputy News Director Melbourne, Seven West Media
Mandie van der Merwe—ECD NSW/National Head, M&C Saatchi Sydney/AWARD School
Margie Reid—CEO/Director, Thinkerbell/Decade of Action
Maria Grivas— CEO, Reprise Australia
Maryna Fewster—CEO Western Australian, Seven West Media
Megan Kay—Managing Director, Zenith Melbourne
Melanie Silva—Managing Director ANZ, Google
Melinda Geertz—CEO, Leo Burnett Australia
Melissa Fein—CEO, Initiative
Mia Freedman—Co-Founder and Creative Director, Mamamia
Michelle Holland—Managing Director Sydney and Brisbane, Ogilvy Australia
Michelle Hutton—CEO and Vice Chair APAC, Edelman
Monique Perry—Managing Director Media and Sports, Nielsen
Naomi Gorringe— National Marketing Director, SCA
Naomi Shepherd—Group Industry Director, Facebook
Nat Brady—General Manager, M&C Saatchi Group Australia
Natalie Harvey—Network Sales Director, Seven West Media
Nickie Scriven—CEO, Zenith Media Australia
Nicky Briger—Editor at Marie Claire, Are Media Group
Nicola Lewis— Global Chief Growth Officer, Finecast
Nicole Bence—Network Digital Sales Director, Seven West Media
Nicole Boyd—Chief Client Officer, MediaCom Australia
Nicole Byers—Editor-in-Chief, Are Media
Nicole Milward—Managing Director, Joy Agency
Nicole Prior—Chief Media Partnerships Officer, UM
Nikki Clarkson—Chief Marketing and Communications Officer, SCA
Nikki Hills—Co-Founder & Strategic Director, WOM Network
Olivia Ruello—CEO, Business Chicks Australia
Paige Prettyman—GM Melbourne, Special Group Australia
Pamela Klioufis—CEO ANZ, BCW Global
Pauly Grant—Chief Talent Officer ANZ, Publicis Groupe
Philippa Noilea-Tani—National Head of Investment, Wavemaker
Pia Chaudhuri—Executive Creative Director, BMF Australia
Pip Marlow—CEO ANZ & ASEAN, Salesforce
Priya Patel—Managing Director, DDB Australia
Prue Cox—Director Enterprise SEA & ANZ Marketing Solutions, LinkedIn
Rachel Page—National Sales Director, Verizon Media ANZ
Rebecca Stambanis—Head of Strategy and Founding Partner Melbourne, Special Group Australia
Richenda Vermeulen—Founder and CEO, ntegrity agency
Robi Stanton—Vice President of International Television Distribution, Warner Bros.
Rose Herceg—Chief Strategy Officer, WPP AUNZ
Sally Kissane— CEO, Ogilvy Australia
Sammy Bolton—Managing Partner US and UK, Audience Precision
Sandra Wee— Senior Director of Commercial Operations APAC, The Trade Desk
Sarah Adam-Gedge—Managing Director, Wipro Limited
Sarah Belle Murphy—Executive General Manager – Digital Operations and Publishing, Are Media
Sarah James—Managing Director Melbourne, Initiative
Sarah Keith—Group Managing Director Active International and Involved Media, Active International
Sarah McGregor— Executive Creative Director, Communicado
Sarah O'Carroll—Editor-in-Chief at Yahoo Finance Australia, Verizon Media
Sarah Tucker—Head of APAC Marketing – Marketing Solutions, Enterprise, LinkedIn
Sarah Wyse—General Manager – Digital, Media & Marketing, AFL
Sasha Firth—Managing Partner, DDB
Sev Griffiths—General Manager, Bohemia Group
Sian Cook—Managing Director AUNZ, M&C Saatchi
Simone Gupta—CEO, Havas PR Australia/Red Havas/One Green Bean
Skye Lambley—Group Managing Director, Herd MSL
Sophie Hicks Lloyd—Digital Sales Director, Network 10
Sophie Madden—CEO, Media Federation of Australia
Sophie Price—Head of Integrated Strategy at Bohemia, M&C Saatchi Group
Stefanie DiGianvincenzo—Creative Strategist, Facebook
Sue Squillace—CEO ANZ, Carat
Sunita Gloster—CEO/Senior Consultant/Advisor. Gloster Advisory/Accenture/UN Women Australia
Susan Searle—Director, NEXTGEN Distribution
Susannah George—Founder and CEO, Urban List
Suzanne Steele—Vice President, Adobe ANZ
Suzie Shaw—Managing Director, We Are Social
Tamar Hovagimian— Partnerships Director, Effect, Viacom CBS Australia, Head of 10 Effect (Brand Partnerships), Network 10
Tania David—Head of Marketing & Business Development, Finecast
Tara Ford—Chief Creative Officer, The Monkeys
Tara Mckenty—Creative Director APAC, Google
Taryn Williams—Founder/CEO, theright.fit/The Influencers Agency
Vanessa Mitchell—Senior Account Lead – Content, Hotwire
Venessa Hunt—General Manager/Board Director, ThinkPremiumDigital/UnLtd
Victoria Curro—Managing Director, R/GA Sydney
Virginia Hyland—CEO, Havas Media Group Australia
Wendy Gower—Mananging Director, Hearts & Science/m2m Australia
All winners for this year's WIM Awards will be revealed at the official ceremony on Friday 27 August 2021 at Doltone House – Jones Bay Wharf in Sydney.
Secure your seat at the big gala event HERE and take advantage of the early bird ticket discount.
Here are the key dates you'll need to jot down in your diary:
Judging period ends: Friday 16 July 2021
Shortlist announced: Thursday 22 July 2021
People's Choice voting closes: Friday 23 July at 5pm (AEST)
Early bird ticket sales end: Friday 30 July 2021
Awards night: Friday 27 August 2021 at Doltone House – Jones Bay Wharf
If you'd like more information about this year's Women in Media Awards, head to the website.
Thank you to all of our incredible sponsors for making the event possible!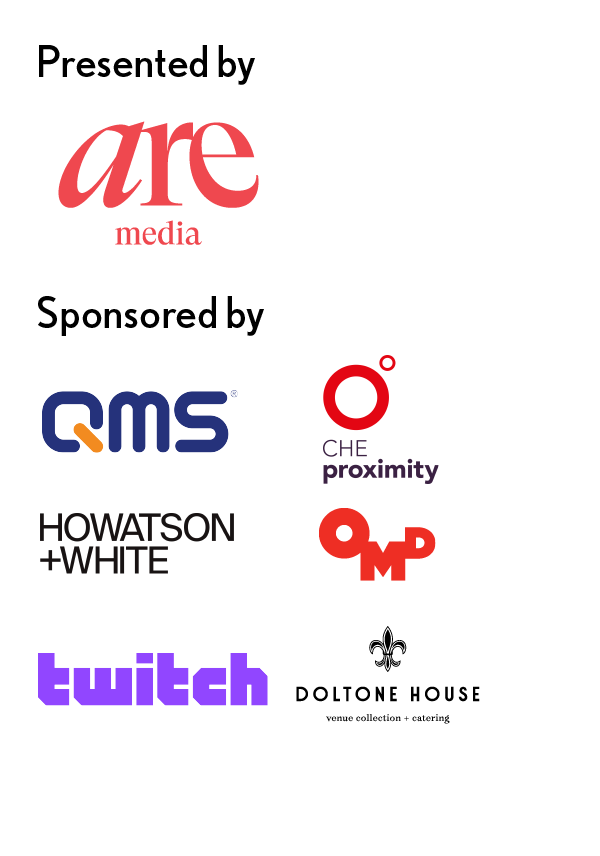 CMS, Clemenger Media Sales, Clemenger sales wants to help you understand how to maximise your advertising and marketing ROI..
The above article; the following hyperlink are to help you with your media buying. CMS / Clemenger wants to help you with your advertising and marketing; your content marketing; your PR (we develop media partnerships / media sponsorship for you; so you can own your target market – more here:-
Yeehaw! The Official Women In Media Power Long List Is Here!