Advertisers Benefit
Media Reps offers aggregated inventory and publisher direct pricing for our advertisers. We work to develop lasting buyer relationships through effective communications and innovative delivery solutions.
Start Driving Traffic!
Multiple Publishing Channels
Access to high profile publishers through one point of contact.
Fair Pricing
Pricing directly from the publisher ensuring fair un-inflated pricing.
Consultation
Gain access to 20 years of Media Reps industry knowledge to ensure maximum visibility with our publisher.
Transparency
All advertising invoices are communicated directly with our publishers. Media Reps invoices publishers for services rendered.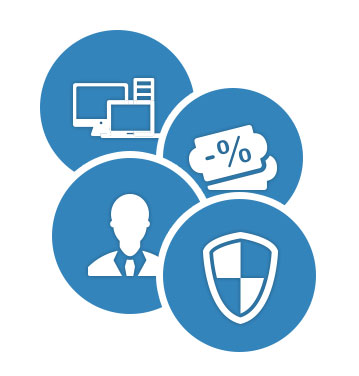 Advertising / Affiliate services that work!
These advertiser services are essential to perform in an ever changing marketplace. Being and advertiser/affiliate is hard online. Below are some examples of how you can use our consolidated services. These come with your sales services with Media Reps:
 TrafficHaus – Serve ads quickly, use tracking pixels and re-targeting pixels to filter down your user base. Get access to traffic through real time bidding. Sell off traffic targets that you can't convert back into the marketplace.
 Notify.Solutions – Collect users across push notification opt in work flows, 10X a single lead through the Push Waterfall, buy more leads or sell leads through the marketplace.
 Leadwrench – Collect Email subscription leads, buy more email leads or sell email leads through the marketplace.
 Lead.Traffichaus – Collecting Push, SMS, and email is easy, it's consistently messaging and managing those communications which is difficult. Let us bring users back to your site to buy your product. If they're not biting, setup upsells and cross sales of to competitive/complimentary products.
 Reviveads – 30% of all users use ad blockers, increase your ad impressions and revenue overnight by up to 30%. Get access to inventory that would otherwise be blocked.
 DMCAForce / AVForce – Don't let people steal your quality content that you created. Sharing is caring, but you need to monitor to make sure caring doesn't lead to lost revenue.
For Inventory & Rates, please email: sales@mediareps.com